Live Webinar: Spotlight on Success - Making the Most of Your Midheaven
00216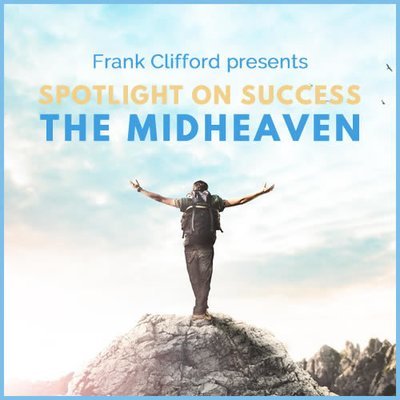 Frank Clifford
In this webinar, Frank will explore the many facets of the Midheaven (MC). This angle has much to say about our reputation and public image. And, as part of an axis, it speaks to our parental messages and family inheritance.
Astrologically, our MC complex reveals our personal definition of success and our deep-seated drives to make a societal/professional contribution. We can gain recognition when we "follow our bliss" and adopt the roles described by it.
In this talk, Frank will offer new insights from his years of research into the MC–IC axis and each of the twelve signs on the MC. Submit your charts early and we'll look at many as we can. Use the comments box to include your data with your order.
DATE: SATURDAY SEPTEMBER 30, 2017, 9:00AM PT (PACIFIC TIME)
Approximately 90 min. $25 (if registered by June 29; $30 thereafter)

You do not need to attend live. All registered students receive a copy of the recording to download.