Live Web Simulcast: Progressions Workshop
00320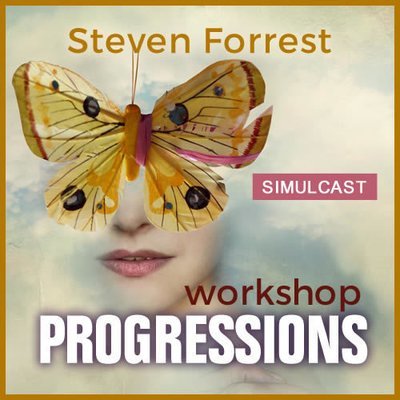 Progressions
In this live web simulcast of his weekend workshop in Borrego Springs, CA, Steven Forrest introduces the theory and practice of progressions - a bedrock technique of astrological timing.

Progressions are the DNA of your birthchart, predicting the timing of developmental themes – and sometimes of developmental crises. They mark the time and evolution of our natal planetary placements as we age and grow throughout our life. Unlike transits, which we can all experience simultaneously, like the transit of Pluto is Capricorn, the progressions are purely personal, unique and internal. But, just like transits, in practice they are simply points that move around the chart, forming aspects, triggering development and precipitating biographical events.
Doing predictive astrology using only transits is like eating an egg without salt. Something fundamental is missing. Astrologers are often intimidated by progressions, but they are no more complex than working with transits.
In this workshop you'll learn how to start working with the progressed Sun, Moon, Mercury, Venus, Mars, Ascendant and Midheaven, getting to know the inner meaning, synchronistic correlates, and potential dysfunctions of each one of them. (The progressions of the rest of the planets are so slow that we leave them out of the practical toolbox.)
Approximately 6 hours over two days.
Date: December 2-3, 2017
Times:
Saturday and Sunday 9:00am to 10:30am and 11:00am to approx. 12:30pm Pacific Time
Cost: $99 (if registered by Nov. 15; $125 thereafter).
You do not need to attend live. All registered students receive a copy of the recording to download.