Live Webinar: Following Your Bliss - The Astrology of Work, Vocation and Life Purpose
00217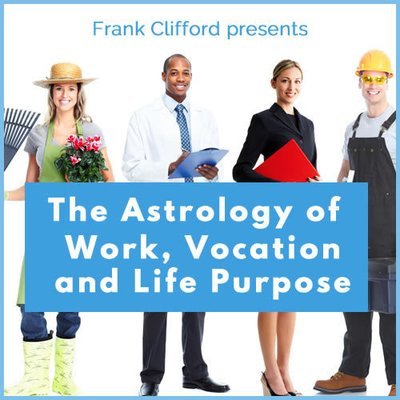 Live and Recorded Webinars
Birth charts reveal vocational options and help to clarify career choices for ourselves and our clients. Focusing on three specific areas of the horoscope, Frank will show how the birth chart can help us pinpoint our calling and follow our hearts (the Sun placement and aspects), identify our daily work needs and ideal environment (the Moon), and select the best way of developing a reputation and making a contribution to the world around us (the Midheaven/IC complex). Frank will use examples from the group, so feel welcome to submit your charts for the webinar.
DATE: SATURDAY OCTOBER 28, 2017, 9:00AM PT (PACIFIC TIME)
Approximately 90 min. $25 (if registered by October 26; $30 thereafter)

You do not need to attend live. All registered students receive a copy of the recording to download.