The Elements, Modalities
and Polarities
This is course two in our new four-year training program (you do not need to be enrolled in the program to register.)
Discover some of the most important building blocks in astrology. The elements, modalities and polarities make up the energetic underpinnings of the signs. These three combine to give us a rich understanding of sign dynamics and will help you advance your interpretation skills. 
Week 1: The Elements and Modalities

Week 2: Sign Polarities

Week 3: Ruminations on Alchemical Fire, Earth, Air and Water

Week 4: The Sun and Moon in the Elements
This bedrock class sets up a deeper understanding of all chart features, including the study of aspects, the four angles, and so much more. Students at all levels of experience have given us positive feedback about this course. Even if you've studied this subject in the past, it's worth another look. Includes additional lecture on the Sun and Moon as a prelude to our study of the planets.
Includes additional bonus lecture on the Elements, Modalities and Polarities in ancient astrology.
Taught by Karen Hamaker-Zondag and Tony Howard with additional lectures by Demetra George and Safron Rossi
Required texts: The Contemporary Astrologer's Handbook by Sue Tompkins; Astrology, Psychology and the Four Elements by Stephen Arroyo
Optional Texts: Earth and Air and Fire and Water by Darby Costello; Horoscope Symbols by Robert Hand; Psychological Astrology by Karen Hamaker-Zondag
Course includes: four video classes, four Q&A sessions, discussion area, weekly reading assignments and homework. Video, audio and handouts are available to view and/or download.
$295 (audit) / $350 (certification-track**)
*Pre-recorded and available for instant access. You may register and start this course and get started today. You will have access to a discussion area to ask questions as you move through the course. 
**Certification-track students will receive feedback on homework and an exam review. Audit students receive the same study materials and videos but do not receive personal feedback on their work.
Perfect for beginners and those looking to review the basics. 
Karen Hamaker-Zondag started her astrological practice in 1975. She is a founding member of two schools in Holland: an astrological school, Stichting Achernar, founded in 1980, and a school of Jungian psychology, Stichting Orderir, founded 1987.
A leading astrologer in Holland she also lectures extensively throughout the world and first began lecturing for the CPA in 1997. 
She is the author of many astrological books including Foundations of Personality, Psychological Astrology, Horary Astrology, The Yod Figure and Unaspected Planets and The Twelfth House.
Tony's writing has been features in The Mountain Astrologer magazine in addition to the Flare anthologies: Astrology, the Next Generation and The Book of Music Horoscopes.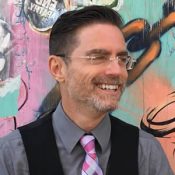 Tony Howard is the founder of Astrology University, which provides some of the best online education in astrology available in collaboration with some of the finest Western astrologers of our time.
Tony's writing has been features in The Mountain Astrologer magazine in addition to the Flare anthologies: Astrology, the Next Generation and The Book of Music Horoscopes.
Tony is passionate about sharing an astrology that empowers people to consciously co-create life as an engaged participant. Through his website TheAstrologyCoach.com he coaches both clients and astrology students to find inspiration, creative solutions and fresh insights using the cosmos as a guide.
"This course was great. A thorough and varied look at the meaning behind these fundamental and very important building blocks of astrological language. I've been studying off and on for a few years and still learned SO much in these past four weeks. A good mix of basic building blocks combined with thought provoking insights. This program is exactly what I've been looking for. It's also really great to be able to check in and ask questions along the way - feels very supportive and adds so much to the learning experience."
"Fantastic course that provided an excellent framework for understanding how each of these, the elements, modalities and polarities fit into astrology and how to incorporate these into my understanding of my personal chart as well as others."
"I thoroughly enjoyed this educational piece. Tony Howard is a phenomenal presenter! He tied the material into interesting and memorable concepts and provided many useful tips and techniques."
"This course has A LOT of information. I am impressed with how this course doesn't shy away from teaching differing perspectives while allowing you the space to gravitate towards what resonates with you the most. Solid foundation for critical thinking."