Students may pursue Evolutionary Astrology certification through two avenues at Astrology University. There are two main schools of Evolutionary Astrology: the Steven Forrest approach, and the Jeffrey Wolf Green approach. Both schools offer certification.
Steven Forrest Certification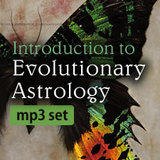 Steven Forrest offers certification that requires in-person study via live workshops. Through Astrology University, you can begin the online Introduction Course that is a pre-requisite towards certification in Steven Forrest's approach.
Forrest Certification Info | Certification Event Calendar
Steven's video course Introduction to Evolutionary Astrology is designed to prepare students to enter his apprenticeship program and work towards certification. This introductory course is also an excellent introduction to basic natal astrology symbols as seen through the lens of evolutionary astrology for any student wishing to become a practicing counseling astrologer.
Enroll Now in the Intro Video Course
Pluto School Certification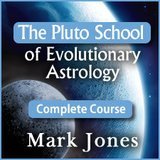 Certification in Evolutionary Astrology is offered through Mark Jones' Pluto School. To achieve an introductory certification in Mark's method, students complete 12 online course modules consisting of audio classes, required reading, and written study guides. Following completion of the course, students have the option to take a certification exam, which involves demonstrating a chart analysis using the methods described in the course and receiving personal feedback from Mark Jones.