The Social Planets – Jupiter and Saturn
This is course four in our new four-year training program. You do not have to be enrolled in the program to take this course. 
In this course we will look at the correlations of the social planets – Jupiter and Saturn – with lived experience. Your instructors will outline what these gas giant planets symbolize and show you how to start interpreting them in the horoscope.
Week 1: Jupiter with Darby Costello
Week 2: Jupiter with Mark Jones
Week 3: Saturn with Mark Jones
Week 4: Saturn with Tony Howard
You'll learn why these are called the "social" planets, explore their core meanings, and take first steps in understanding them in the context of the natal chart.
Required texts: Saturn: A New Look at an Old Devil by Liz Greene; The Contemporary Astrologer's Handbook by Sue Tompkins; Exploring Jupiter by Stephen Arroyo
Optional text: Making the Gods Work for You by Caroline Casey (out of print and difficult/costly to find but available in inexpensive audio format. Not required but good supplemental material.)

Next Live Dates: December 1 – 22, 2021
Pre-recorded lessons plus four live Q&A sessions Sundays at 9am Pacific Time (during the dates above).
$295 (audit) / $350 (certification*)
*You may register and start this course and get started today or wait for the next live cohort and take the course at the same time as a group of students and participate in the live question and answer sessions.
**Certification-track students will receive feedback on homework and an exam review. Audit students receive the same study materials and videos but do not receive personal feedback on their work.
Instructors: Mark Jones, Darby Costello and Tony Howard
Course includes: four video classes, four live Q&A sessions, weekly reading assignments and homework. Video, audio and handouts are available to view and/or download. Certification students will have graded homework assignments and an exam.
Perfect for beginners and those looking to review the basics. 
BONUS: Includes bonus 4-hour audio workshop by Robert Blaschke "Jupiter and Saturn".
Mark Jones is an astrologer, psychosynthesis therapist and author based in Bristol, England. Mark is a regular speaker and workshop leader in North America, Europe and Australia.
Students love working with Mark because of his spiritual approach, his humor, warmth, and depth. Mark works with clients around the world via Skype.
Darby is a tutor for the Faculty of Astrological Studies and the Mercury Internet School of Psychological Astrology, and she also teaches for The London School of Astrology. In 2013 she received the Charles Harvey Award for Exceptional Service to Astrology.
Her teaching demonstrates her fascination with the personal dynamics revealed in the birth chart as well as her commitment to allow an active unfolding of archetypal patterns in every moment, so that her work remains engaging and fresh, both for herself and her students.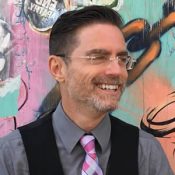 Tony is passionate about sharing an astrology that empowers people to consciously co-create life as an engaged participant. Through his website TheAstrologyCoach.com he coaches both clients and astrology students to find inspiration, creative solutions and fresh insights using the cosmos as a guide.
"Darby Costello is the consummate teacher - thorough, engaging, insightful and vast both in her personal, worldly experience and astrological knowledge."
"I love these classes! so rich with fascinating research and always presented in a clear and concise way. Mark's sessions greatly expand my knowledge and perspective on how valuable and magical the music of the planets are!"
"Tony, your lectures have been stellar. It's clear that you're rigorously thinking through the order in which we need to hear the information to facilitate our actually taking it in. Moreover, you're also resisting the temptation to make the meanings formulaic, and thus overly reductive. I think it's quite remarkable that after a mere three lessons, I'm starting to grok how to think astrologically."
"Tony is an excellent teacher, I'm looking forward to learning more from him and the rest of the instructors at astrology university in the future. "