In this four-week course you will learn one of the most important building blocks of astrological analysis as we uncover the symbolism of the 6 major aspects: Conjunction, Opposition, Square, Sextile, Trine, and Quincunx.
Through teachings of four inspiring instructors, you'll be introduced to psychological, mythic and traditional approaches to these aspects. We will cover aspect theory as well as application through chart examples featuring each of the 6 major aspects.
Week 1: Tony Howard – Aspect Theory
Week 2: Kelly Surtees – The Meaning of the Aspects
Week 3: Kelly Surtees – Aspects Applied
Week 4: Jason Holley – A Psychological Approach to Aspects
Bonus Lecture: Mark Jones – Aspects Understood through Sign Relationships
Required text: Aspects in Astrology by Sue Tompkins
Supplemental Text: Aspects and Personality by Karen Hamaker-Zondag

$295 (audit) / $350 (certification**)
Next Live Dates: August 18 to September 12, 2021
Four pre-recorded lessons plus four live Q&A sessions Aug. 22 at 9am, Aug. 29 at noon; Sep. 5 at 3pm; Sep. 12 at 9am (all times Pacific Time).

*You may register and start this course and get started today. You will have access to a discussion area to ask questions as you move through the course.
**Certification track includes required homework assignment with testing.
Instructors: Kelly Surtees, Jason Holley, Tony Howard, Mark Jones
Course includes: four video classes, four Q&A sessions, weekly reading assignments and homework. Video, audio and handouts are available to view and/or download.
Level: Intermediate students (you've been studying for at least a year or more and are have a basic grasp of the meaning of planets, signs and houses). This is course ten in our four-year training program. You do not have to be enrolled in the program to take this course.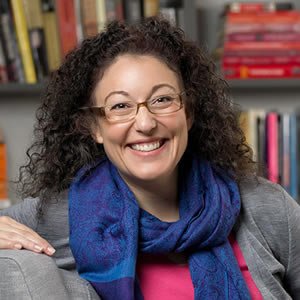 Kelly Surtees
Senior INSTRUCTOR
Kelly Surtees is a counselling astrologer and writer who splits her time between Sydney, Australia and Toronto, Canada. She is an inspiring teacher, who loves to share astrology with students and clients. With more than 15 years in private practice, Kelly is experienced, warm, friendly and insightful.
Kelly's passion for astrology is infectious, and her intention with every course is to help students like you deepen their understanding of astrology. Past students of Kelly's are using astrology to help others around the world.
Kelly teaches with a traditional focus, grounding ancient philosophy into modern life. You'll learn how to express the language of the sky clearly and with purpose. Kelly's insight and knowledge is matched by her skill as a clear, accessible teacher. You'll have fun, learn and grow as a person by studying with Kelly.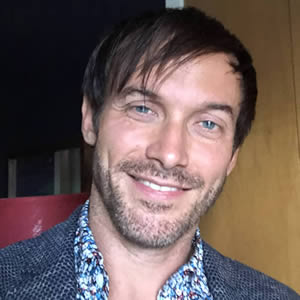 Jason Holley
SENIOR INSTRUCTOR
Jason Holley is a licensed Clinical Mental Health Counselor (LPCC) and a faculty member at Southwestern College, a consciousness-oriented graduate school awarding masters degrees in Counseling and Art Therapy. He works with astrology as an adjunct to psychotherapy — a way of hearing from the psyche akin to work with dreams and images. He lectures in Santa Fe and at national and regional astrology conferences.
Jason's teaching is richly informed by his psychological client work, but equally infused with his love of myth. He has a unique talent for making myth come alive in a way that's both easy to understand, but also leads to deep reflection on astrological signatures. Students interested in delving into the complexity of the psyche will love his work.
Mark Jones
SENIOR INSTRUCTOR
Mark Jones is an astrologer, psychosynthesis therapist and author based in Bristol, England. Mark is a regular speaker and workshop leader in North America, Europe and Australia.
His first book Healing the Soul: Pluto, Uranus and the Lunar Nodes is an excellent introduction to his work as an evolutionary astrologer. His second book The Soul Speaks: The Therapeutic Potential of Astrology, explores the transformative power of the natal chart reading while offering invaluable counseling skills to astrologers.
Students love working with Mark because of his spiritual approach, his humor, warmth, and depth. Mark works with clients around the world via Skype.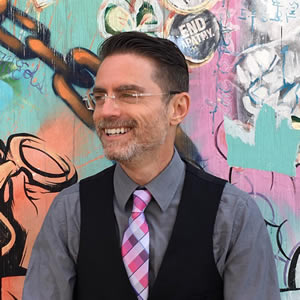 Tony Howard
SENIOR INSTRUCTOR
Tony Howard is the founder of Astrology University, which provides some of the best online education in astrology available in collaboration with some of the finest Western astrologers of our time. 
Tony's writing has been features in The Mountain Astrologer magazine in addition to the Flare anthologies: Astrology, the Next Generation and The Book of Music Horoscopes.
Tony is passionate about sharing an astrology that empowers people to consciously co-create life as an engaged participant. Through his website TheAstrologyCoach.com he coaches both clients and astrology students to find inspiration, creative solutions and fresh insights using the cosmos as a guide.
Also includes the bonus webinar How to Hear the Aspects Talking with Tony Howard
"I love the way Kelly teaches. Her method is clear and understandable and her style engaging and enjoyable. I listen to the video lessons several times so that I can get the most out of them."
"The four-year program classes are informative, the students are supportive and we learn a lot from each other. Tony is an amazing teacher, he takes the time to talk and support each of his students' questions. Tony's support of his students is amazing. The classes are never rushed but supports the students' pace. I would strongly encourage anyone interested in learning about astrology to take any courses being offered by Tony University. Tony and his teachers are well versed, and of high caliber."
"Jason's teachings provide such a profound expansion to the known knowledge of the archetypes, each time touching and nudging the intuitive and emotional wisdom in oneself. For me it's the missing link to get a deeper understanding of the archetypes."
"I thoroughly recommend Mark Jones as a teacher - for his clarity, wisdom and not least for the comprehensive data he shares, examples of whatever point he is making. I recommend his teaching both for beginners and experienced astrologers"