Chart Synthesis 101:
Planet, Sign and House Blends
In this four-week course you'll learn how to blend archetypes beginning with Sun and Moon blends. You'll learn basic "keyword blending" and take the first steps in learning how to "hear" aspects in a person's biographical material.
If you've ever struggled putting the planet-sign-house pieces together, this course is for you!
Week 1: Karen Hamaker-Zondag
Week 2: Frank Clifford
Week 3: Frank Clifford
Week 4: Tony Howard
Required Text: Getting to the Heart of Your Chart with Frank Clifford
Optional Text: Planetary Symbolism in the Horoscope by Karen Hamaker-Zondag
Dates: June 3 to June 28, 2020
Class times:
Live classes held Wednesdays at 9am Pacific Time
Course includes four live Q&A sessions Sundays at 9am or 4pm
$295 (non-certification); $350 (certification*)
*Certification track includes required homework assignment with testing.
Instructors: Karen Hamaker-Zondag, Frank Clifford and Tony Howard
Course includes: four video classes, six live Q&A sessions, weekly reading assignments and homework. Video, audio and handouts are available to view and/or download. Certification students will have graded homework assignments and an exam.
Level: Intermediate students (you've been studying for at least a year or more and are have a basic grasp of the meaning of planets, signs and houses).
*You do not have to attend live. All sessions are recorded and uploaded to your user account.
**Certification track includes required homework assignment with testing.
This is course nine in our four-year training program. You do not have to be enrolled in the program to take this course.
Karen Hamaker-Zondag started her astrological practice in 1975. She is a founding member of two schools in Holland: an astrological school, Stichting Achernar, founded in 1980, and a school of Jungian psychology, Stichting Orderir, founded 1987.
A leading astrologer in Holland she also lectures extensively throughout the world and first began lecturing for the CPA in 1997. 
She is the author of many astrological books including Foundations of Personality, Psychological Astrology, Horary Astrology, The Yod Figure and Unaspected Planets and The Twelfth House.
Frank Clifford
 is a popular London-based astrology writer and teacher. He has written a dozen volumes (including  
Getting to the Heart of Your Chart
, 
Palmistry 4 Today
 and 
Solar Arc Directions
), runs Flare Publications (which published 
The Twelve Houses
 by Howard Sasportas and 
Astrology in the Year Zero
 by Garry Phillipson), and has had his work translated into eight languages. Since he began running The London School of Astrology in 2004, Frank has given close to a thousand classes and seminars in twelve countries.
Frank writes for The Mountain Astrologer every issue, and has guest-edited six issues in the past few years. In 2012, the astrological community gave him The Charles Harvey Award, a lifetime achievement honour for 'Exceptional Service to Astrology', and in 2016 Frank received a writing award from ISAR. In 2018 he was nominated for a Regulus Award for Professional Image.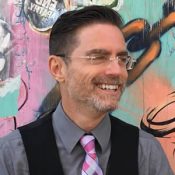 Tony is passionate about sharing an astrology that empowers people to consciously co-create life as an engaged participant. Tony's writing is featured in the Flare anthologies Astrology the New Generation and The Book of Music Horoscopes. Through his website TheAstrologyCoach.com he coaches both clients and astrology students to find inspiration, creative solutions and fresh insights using the cosmos as a guide.
"My previous use of astrology involved doing readings in a "cookbook" or "alphabet" way. Frank and Tony present their teachings in an easy to understand manner and make asking questions comfortable. I will be continuing on with these courses indefinitely."
"The four-year program classes are informative, the students are supportive and we learn a lot from each other. Tony is an amazing teacher, he takes the time to talk and support each of his students' questions. Tony's support of his students is amazing. The classes are never rushed but supports the students' pace. I would strongly encourage anyone interested in learning about astrology to take any courses being offered by Tony University. Tony and his teachers are well versed, and of high caliber."
"Frank and Tony are really engaging instructors. Excellent choices for the assigned reading. This course really helps one get a solid grasp of the importance of the inner planets in a person's natal chart."