Learn how to interpret retrograde planets in the natal chart! Take a rare deep dive into a topic many astrologers add in only as a footnote. As you read Erin Sullivan's classic text on the subject, your instructors Tony Howard and Safron Rossi will guide you through an exploration of the meaning of retrograde signatures, the technical details, and a focus on Mercury, Venus and Mars. Tony will explore the theory, technique and application, and Safron will guide us into the mythic dimensions of the planets to invoke our imagination and creativity in the process.
Discover how Dane Rudhyar's phase relationship model unlocks a deeper understanding of retrograde planets. Includes transiting retrograde planets in addition to natal chart significations.
Week 1: Retrograde Dynamics
Week 2: Mercury Retrograde
Week 3: Venus Retrograde
Week 4: Mars Retrograde
Required text: Retrograde Planets by Erin Sullivan

$295 (audit) / $350 (certification**)
Pre-recorded and available for instant access*
*You may register and start this course and get started today. You will have access to a discussion area to ask questions as you move through the course. 
**Certification track includes required homework assignment with testing.
Instructors: Tony Howard and Dr. Safron Rossi
Course includes: four video classes, four Q&A sessions, weekly reading assignments and homework. Video, audio and handouts are available to view and/or download. 
Level: Intermediate students (you've been studying for at least a year or more and are have a basic grasp of the meaning of planets, signs and houses). This course can be applied toward certification in our four-year training program. You do not have to be enrolled in the program to take this course.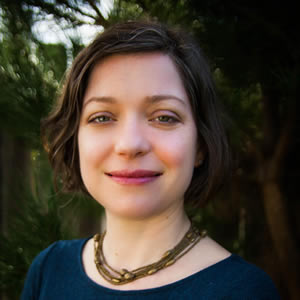 Safron Rossi
Senior INSTRUCTOR
Her research areas are Greek mythology, archetypal psychology, and astrological symbolism and practice. She is passionate about writing and publishes articles in Jungian, Archetypal, and astrological journals and lectures across the US and internationally in Europe, Brazil and Australia.
Safron is also consulting astrologer and loves engaging with clients to explore their charts.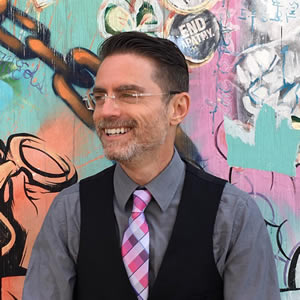 Tony Howard
SENIOR INSTRUCTOR
Tony Howard is the founder of Astrology University. 
Tony's writing has been features in The Mountain Astrologer magazine in addition to the Flare anthologies: Astrology, the Next Generation and The Book of Music Horoscopes.
Tony is passionate about sharing an astrology that empowers people to consciously co-create life as an engaged participant. Through his website TheAstrologyCoach.com he coaches both clients and astrology students to find inspiration, creative solutions and fresh insights using the cosmos as a guide.
Are you ready for an inspiring and in-depth courses on retrograde planets?
"The four-year program classes are informative, the students are supportive and we learn a lot from each other. Tony is an amazing teacher, he takes the time to talk and support each of his students' questions. Tony's support of his students is amazing. The classes are never rushed but supports the students' pace. I would strongly encourage anyone interested in learning about astrology to take any courses being offered by Tony University. Tony and his teachers are well versed, and of high caliber."
"Safron Rossi has a beautiful way of weaving the mythological Gods into the symbolism of Astrology. The way she explains the archetypes is an opening door to shifting the way I'm looking at the planets as gateways into our psyche. Her message is clear, connecting the message in a hermetic way. To me enchanting and absolutely enjoyed it. Thank you!"