BREAKTHROUGH + TRANSFORMATION
Inspiring Stories of Astrology in Action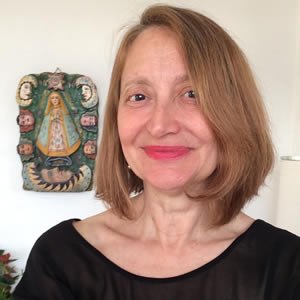 Lynn Bell
Saturn-Pluto Success Stories

Some transits are more intimidating than others, and yet no matter how complex the energies, there are people who do well with them, who rise to their destiny during difficult transits. How do Saturn and Pluto wake possibilities that move us through crisis, towards a new version of ourselves? What are the keys to honoring the passage and moving through it successfully?
Frank Clifford
Inspirations: The Astrology of Courage
Courageous individuals work on making the very most of the challenging placements in their horoscopes. Uplifting stories of these people overcoming obstacles or winning against the odds can inspire us to pursue the potential written in our own charts. Come along to this talk to be woken up and spurred on by some truly remarkable people, their memorable stories, their talents and their horoscopes.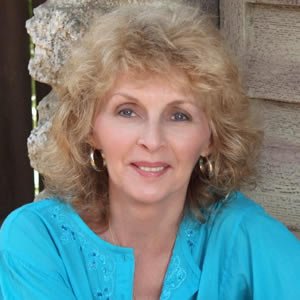 Hadley Fitzgerald
They Just Said "Know"
The myth of Eros and Psyche tells us that Psyche—the soul—can't remain innocent and unconscious indefinitely. Her desire to know the truth exacts a severe penalty, requires her to accomplish seemingly impossible tasks, and puts her on the edge of despair several times. It also initiates a process of profound transformation because she is committed to what she holds dear.
In this webinar we'll explore the charts of three people—an Aries, a Cancer, and a Capricorn—for whom "Know" was a complete sentence that changed them and the world around them.
Wangari Maathai looked at the life of Kenyan women in the 1970s and realized the degraded environment had a lot to do with their suffering. She organized them to plant trees in order to help them improve their quality of life. She was jailed, beaten, called "mad" and "subversive," but by the time she died, this Nobel Peace Prize winner's Green Belt Movement had planted more than 30 million trees, and inspired the United Nations to launch a campaign that has led to the planting of 11 billion trees worldwide.
Nelson Mandela's transformation from freedom-fighter to world-renowned prisoner to Nobel Peace Prize winner and president of South Africa taught us that it was possible for dignity and hope to triumph over despair and hatred. Greta Thunberg has single-handedly created the international youth climate strike and relentlessly calls out the hypocrisy in the gap between what is politically expedient and what's scientifically necessary. She is open about having Asperger's syndrome and how it enables her to say things no one else wants or dares to. There are rumors she'll be nominated for the Nobel Peace Prize.
By exemplifying three corners of the Cardinal Grand Cross, these three lives draw our attention toward the archetypal Libran quest for peace and justice and the daunting task of bringing shadow and light into balance. They also remind us that Psyche doesn't get to skip any of her assigned tasks.
Demetra George
BreakUp, BreakDown, BreakThrough – A Pluto Tale
Join me for an inspiring story of breakdown and recovery in the life journey of Douglas Bloch. Resonating to Pluto's signature in the natal chart, over the course his life successive Pluto transits to three sensitive points reactivated a formative prenatal trauma. 
A relationship breakup triggered a painful descent and disintegration of self. Then, as the phoenix symbolically rises from the ashes, recovery was accompanied by a powerful surge of creative productivity aimed at helping others transverse the dark passageway to renewal.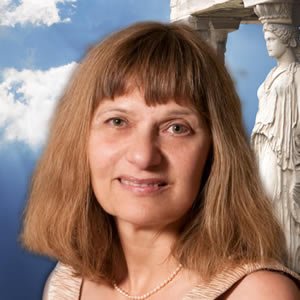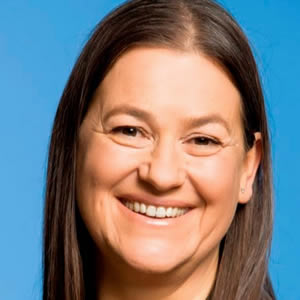 KAREN HAMAKER-ZONDAG
Astrology and Diagnosis in West and East: What is Reality?
Psychosis or Kundalini?
Having studied parapsychological phenomena on a scientific basis for more than 25 years, and seen clients having extraordinary experiences, I am sure that the outer planets have not only a material and psychological level, but also a third level which is a more shamanistic dimension. We will look at the question: what is reality, and analyze a case study of a woman who was diagnosed as having a psychotic breakdown according to western psychiatry, but might well have been having an authentic and spontaneous kundalini experience.
As astrologers we have to broaden our horizon to be able to help clients who have experiences that are not understood in our western paradigm, but might be important life changing events. 
Laurence Hillman
Archetypal Astrology: Healing Language for the 21st Century
Archetypal astrology addresses core issues about the human condition by blending astrology, philosophy, spirituality, and psychology into a penetrating worldview. The planets become inner actors on your personal stage and we quickly move away from astrological jargon. This presentation will give you an introduction to this way of thinking. 
Drawing on traditional concepts from astrology and Jungian psychology we will adapt both to modern times. We will find answers to very personal questions and explore a rewarding path to finding meaning even in the most difficult situations and charts. Using language from the theater will increase our insights and give us a set of tools to dramatize archetypal patterns that we live out every day. 
We will learn how to "read" our inner characters and how to find the lead actor. We will reflect on who may need to be encouraged while another may need to be pulled back. We expand on Jung's ideas of archetypes present in us all and take away a powerful and useful tool for human understanding. We end up with simple, but not simplistic, answers for grasping the complexities of our inner life and finally walk away with practical ideas that we can immediately implement by way of several real-life examples that demonstrate the ideas presented.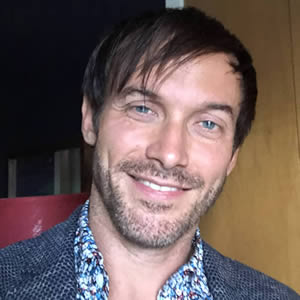 JASON HOLLEY
Astrology and the Re-membering of Psyche
Urania, Muse of astrology, was the daughter of Mnemosyne, goddess of memory.  Music, dance, writing, astrology – all are arts of memory. When client and astrologer-therapist gaze into the night sky via the natal chart, we participate in the Orphic mysteries, wherein the Soul was said to gaze into and drink from the pool of Mnemosyne and to remember rather than forget its many experiences and identities.  When we enter the sacred space of inner stargazing together, what has been dismembered and split off may be re-membered and embodied.
In this talk we will explore therapeutic journeys of people connecting with the sky to discover and recover inner children, wise elders, lovers, warriors – whose return to their lives has freed them from stuck unconscious patterns and enabled them to bring new gifts and a sense of greater wholeness and renewal into their own lives and into the lives of others and the world we share and create together.
Mark Jones
The Power of Perseverance and Belief
An astrological and psychological study of the power of perseverance and belief in the face of profound physical challenges.
In this presentation, Mark will analyze a series of chart examples from contemporary or modern history to explore the moment that certain key individuals, including Malala Yousafzai, Lionel Messi and Gwen Verdon, realized and then overcame profound physical limitations. When these examples are explored we begin to see a pattern of certain individuals not just surviving adversity but utilizing the experience to express themselves at an even greater level of integration and significance.
Jessica Lanyadoo
Ignite Your Personal Breakthrough
In this "AMA" session we'll open up the lines so you can ask Jessica Lanyadoo for advice on how to jumpstart your next breakthrough. Come with questions about where you feel stuck, blocked, or delayed, places where you feel transformation stirring or needed, and the next step you could take to incite change in a positive direction.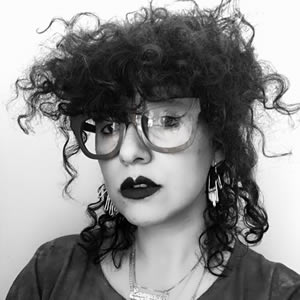 Grace MORRIS
How a Financial/Business Astrologer Works
Grace shares her experiences working with business clients worldwide for over 25 years.
Her clients include traders from the Chicago Board of Trade, CEOs of large companies, and investors concerned about their portfolios, trends in real estate, the stock market and the economy. She helps clients start new businesses with timing the company's incorporation and first trades.
She is currently working with clients who are and will be part of the 2020 explosion at the Saturn/Pluto conjunction. How they and their companies will handle the coming transition, both personally, financially and commercially.
She has a Master's degree in Counseling which she combines with using the birth chart as a psychological diagnosis tool as Dr. Carl Jung did in his practice. "The better we know ourselves, the better choices we make."
Kelly Surtees
From Bad to Good: Moving Beyond the Limitations of Your Aspects
Even so-called challenging aspects can highlight ways you can give back, or use your difficult experiences to support, guide and inspire others. We'll look at applying vs separating aspects and explore how and when you can move beyond the hardships of childhood and early adulthood. A series of example charts will help show you what an applying aspect and what a separating aspect is, and how you might be guided by the flow of planetary energy throughout your life.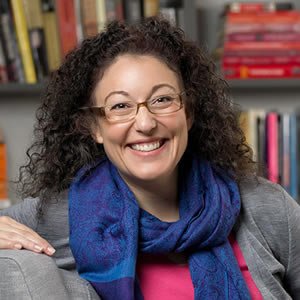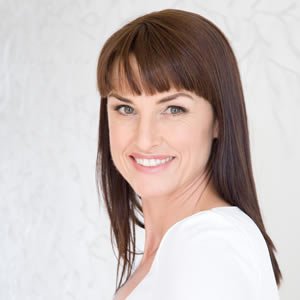 KIRA SUTHERLAND
From Rock Bottom to Mountain Peak, Finding Strength in Adversity
Life for the best of people has great highs and lows, but what if you are born with or acquire a debilitating injury or ailment. Do you let go and stop living or do you strive to overcome and thrive in what others would consider a very difficult situation.
Just as Chiron's greatest gifts came from working with his wounds, these individuals not only overcame their tragedy but have helped 1000's along the way.  Join Kira for an hour of story telling and inspiration, setting your heart on fire with the inspiration of a few amazing souls. 
Only $125 for all 12 recordings plus the bonuses!
Take advantage of this special offer to get lifetime access to ALL 12 summit recordings
PLUS the three bonuses (that's less than $10 per talk)!
"Transits and progressions reveal what the core Self wants to make happen for us – what the deeper Self intends to bring to our attention to develop or work on."
-HOWARD SASPORTAS