BREAKTHROUGH + TRANSFORMATION
Inspiring Stories of Astrology in Action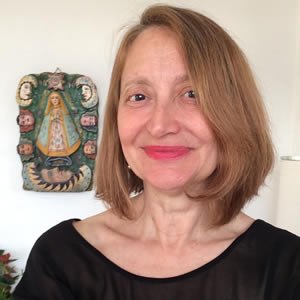 Lynn Bell
Lynn Bell is a Paris-based astrologer whose work spans multiple cultures as a speaker, teacher, author and consultant in astrology. She lectures and teaches seminars around the world, including The Faculty of Astrological Studies, the LSA, and the CPA. Outside the world of astrology, she has often collaborated with Caroline Myss, and her CMED Institute. She has been part of the faculty of the New Chartres School, held every year, for the past seven years in Chartres, France by Wisdom University. Lynn is the author of Planetary Threads.
Frank Clifford
Frank Clifford is a popular London-based astrology writer and teacher. He has written a dozen volumes (including  Getting to the Heart of Your Chart, Palmistry 4 Today and Solar Arc Directions), runs Flare Publications (which published The Twelve Houses by Howard Sasportas and Astrology in the Year Zero by Garry Phillipson), and has had his work translated into eight languages. Since he began running The London School of Astrology in 2004, Frank has given close to a thousand classes and seminars in twelve countries.
Frank writes for The Mountain Astrologer every issue, and has guest-edited six issues in the past few years. In 2012, the astrological community gave him The Charles Harvey Award, a lifetime achievement honour for 'Exceptional Service to Astrology', and in 2016 Frank received a writing award from ISAR. In 2018 he was nominated for a Regulus Award for Professional Image.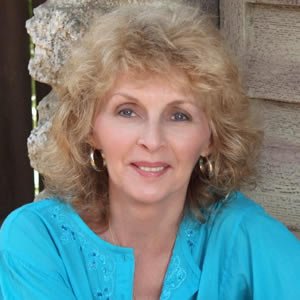 Hadley Fitzgerald
Hadley Fitzgerald, M.A., M.F.T., has been a licensed psychotherapist almost as long as she's been an astrologer. She has a BA in English from UCLA, and after an epiphany in which she envisioned astrology as an integral part of the psychology and psychotherapy of the future, she received her MA from Phillips Graduate Institute in 1979 and her Marriage and Family Therapy license in 1981.
She's the author of the Psychological Astrology section of Under One Sky by Rafael Nasser, ed. by Jodie Forrest (Seven Paws Press 2004) and the co-author (with the late Judith Harte) of Images of Soul: Reimagining Astrology (Iris & Acorn Press, 2014). In 2016, Hadley presented a year-long webinar series for post-graduate students in China on astrology and family systems. She has published numerous articles and has been a free-lance writer for more than 25 years. She has a certificate of training in Ecopsychology from the Institute for Cultural Change and is also a Certified Tarotpy® Practitioner.  
Demetra George
Demetra George is a professional astrologer who received her Masters degree in Classics from the University of Oregon, where she was also an instructor. She has been active in astrology since 1971, and in 2002 she received the renowned Regulus Award in Theory and Understanding.
Specializing in archetypal mythology and ancient techniques, she is the author of several classic astrology books including Asteroid Goddesses, Astrology for Yourself, Mysteries of the Dark Moon, Finding Our Way through the Dark, and her recent masterwork Ancient Astrology in Theory and Practice. 
Demetra lectures internationally and offers instruction in all levels of astrological education: the fundamentals of interpretation, chart delineation, Hellenistic astrology, mythic asteroids, and ancient Greek for astrologers. She has taught the history of astrology at Kepler College and the University of Oregon, and lives in Eugene, Oregon.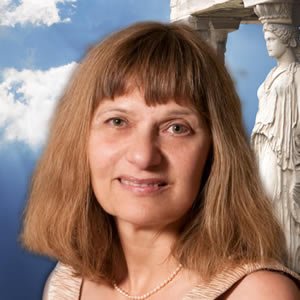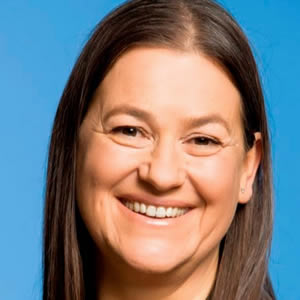 KAREN HAMAKER-ZONDAG
Karen Hamaker-Zondag started her astrological practice in 1975. She is a founding member of two schools in Holland: an astrological school, Stichting Achernar, founded in 1980, and a school of Jungian psychology, Stichting Orderir, founded 1987.
A leading astrologer in Holland she also lectures extensively throughout the world and first began lecturing for the CPA in 1997. In 1999 she was invited to teach at the first real and official Astrological University in the USA, Kepler College, and be a member of the staff. This University is entitled to educate students for a Liberal Arts Degree, and will develop a program for a Masters Degree.
She is the author of many astrological books including Foundations of Personality, Psychological Astrology, Horary Astrology, The Yod Figure and Unaspected Planets and The Twelfth House.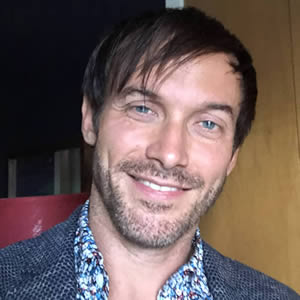 JASON HOLLEY
Jason Holley is a licensed Clinical Mental Health Counselor (LPCC) and a faculty member at Southwestern College, a consciousness-oriented graduate school awarding masters degrees in Counseling and Art Therapy. He works with astrology as an adjunct to psychotherapy — a way of hearing from the psyche akin to work with dreams and images. He lectures in Santa Fe and at national and regional astrology conferences.
Jason's teaching is richly informed by his psychological client work, but equally infused with his love of myth. He has a unique talent for making myth come alive in a way that's both easy to understand, but also leads to deep reflection on astrological signatures. Students interested in delving into the complexity of the psyche will love his work.
Tony Howard
Tony Howard graduated Summa Cum Laude from the University of Colorado where he focused his studies on history and film. It turns out that was a great preparation for his unfolding career in astrology, where his focus includes historical research and chart analysis. His writing has been featured in The Mountain Astrologer. He is a featured contributor to two Flare anthologies: Astrology, the Next Generation and The Book of Music Horoscopes.
Tony has been researching declination since 2011 and specializes in working with "out of bounds" planets. He also loves working with and studying aspects, which forms the core of his work with clients. He is passionate about teaching budding astrologers to use astrology in support of clients with compassionate mirroring, empowerment language and practical tools for conscious co-creative engagement with life.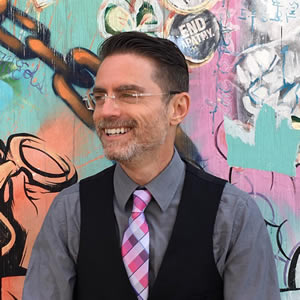 Mark Jones
Mark Jones is an astrologer, psychosynthesis therapist and author based in Bristol, England. Mark is a regular speaker and workshop leader in North America, Europe and Australia. His first book Healing the Soul: Pluto, Uranus and the Lunar Nodes is an excellent introduction to his work as an evolutionary astrologer. His second book The Soul Speaks: The Therapeutic Potential of Astrology, explores the transformative power of the natal chart reading while offering invaluable counseling skills to astrologers. Students love working with Mark because of his spiritual approach, his humor, warmth, and depth. Mark works with clients around the world via Skype.
Jessica Lanyadoo
Jessica Lanyadoo is an astrologer with over 20 years consulting experience. She is author of Astrology for Real Relationships: Understanding You, Me, and How We All Get Along, available for pre-order now. She is the host of the popular astrology and advice show, Ghost of a Podcast, and writes horoscopes that help you heal. 
For Lanyadoo, no topic is taboo or unworthy of kindness. Check out her website and follow her on social media for more of her down to earth wisdom at lovelanyadoo.com.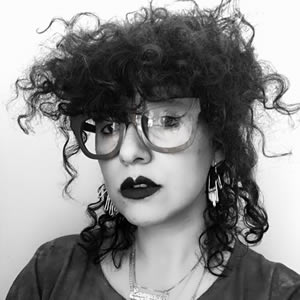 Grace MORRIS
Grace Morris is acclaimed professional astrologer, timing/trend specialist and business advisor. Her specialty is to help clients choose The Right Time to incorporate a company, introduce a new product, sign a contract, or conduct a seminar.
She's helped chart the success of companies for more than 25 years. She publishes a popular newsletter featuring economic trends with a focus on the stock market and housing market. Her lectures on "picking the winning stocks" for the year ahead are always a conference favorite among financial astrologers.

Grace is Business Editor for the Astrology News Service (ANS).
Kelly Surtees
Kelly Surtees is a counselling astrologer and writer who splits her time between Sydney, Australia and Toronto, Canada. She is an inspiring teacher, who loves to share astrology with students and clients. With more than 15 years in private practice, Kelly is experienced, warm, friendly and insightful. Kelly's passion for astrology is infectious, and her intention with every course is to help students like you deepen their understanding of astrology.
Past students of Kelly's are using astrology to help others around the world. Kelly teaches with a traditional focus, grounding ancient philosophy into modern life. You'll learn how to express the language of the sky clearly and with purpose. Kelly's insight and knowledge is matched by her skill as a clear, accessible teacher. You'll have fun, learn and grow as a person by studying with Kelly.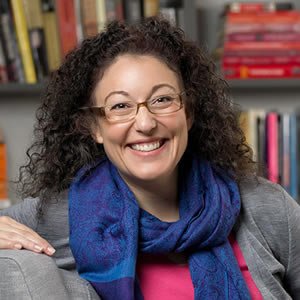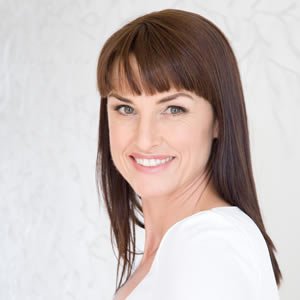 KIRA SUTHERLAND
Kira Sutherland is an Australian Naturopath, Nutritionist, Herbalist and Astrologer. She divides her time between clients, writing and lecturing on health, wellbeing and medical astrology. Known for her vibrant, straight forward teaching style, Kira has lectured in Medical Astrology within Australia, North America and Europe.
In private practice for over 25 years, Kira combines her knowledge in Natural Medicine with her passion for Medical Astrology into a wonderful mix of mind/body medicine.
Only $125 for all 12 recordings plus the bonuses!
Take advantage of this special offer to get lifetime access to ALL 12 summit recordings
PLUS the three bonuses (that's less than $10 per talk)!
"Transits and progressions reveal what the core Self wants to make happen for us – what the deeper Self intends to bring to our attention to develop or work on."
-HOWARD SASPORTAS