Training and Certification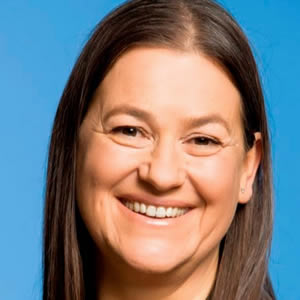 Karen Hamaker-Zondag
Psychological Jungian Astrology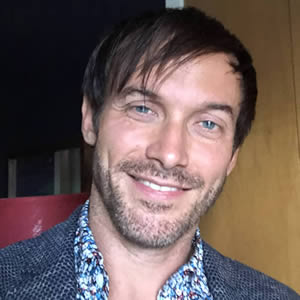 Jason Holley
Mythic Psychological Astrology
ADVANCED TRAINING IN ASTROLOGY

Learn this inspiring and life-changing craft through our structured curriculum specially curated to expose you to a diversity of ideas and methods. In our 4-year program you'll study with not just one, but several master astrologers as you learn four core approaches to Western astrology.
Through our unique approach, you'll develop and/or improve your analytical skills while enhancing your creativity and confidence reading charts.
Our Professional Astrologer Training and Certification Program will provide a broad and diverse education in astrological methods and styles of thought to students seeking to either deepen their understanding of astrology or to become working professional astrologers.
Over the course of your studies you will learn the core building blocks of Western astrological practice and will be introduced to several approaches to Western Astrology: Psychological, Archetypal, Mythic, Ancient/Traditional, Humanistic, Evolutionary and Transformational.
You will be exposed to a diverse set of teachings that will ultimately map out an approach to astrology that is empowering, life-affirming and respectful of the power of free will to intentionally engage with life.
As a student of this program you will have the option to study on one of two tracks: Certification-Track or Non-Certification Personal Development. Students on the certification track will complete written assignments and testing and receive feedback and mentoring support.
The program instruction is offered over 4 years. You can choose to study on schedule with a group of students, or you may complete the requirements on your own time at your own pace. 
Certification-track students must complete all course requirements to sit for our certification exam. At the end of successful completion of the four year program, students will receive a diploma. Students who complete the requirements will also receive certification.
You have the option to attend any course a-la-carte without committing to the full program. 

THE ASTROLOGY PROGRAM YOU've BEEN WAITING FOR
At Astrology University, you'll be taught by the best teachers and have access to a diverse training program.
Break out of the self-study doldrums and amp up your skills through hands-on mentoring while you reap the benefits of following a guided curriculum designed to help facilitate your success.
You'll get assistance moving past common barriers astrology students experience, such as difficulty synthesizing planets, signs and houses, or identifying the most important themes in a chart.
With the optional certification track, you'll gain confidence in your ability interpret charts with direct feedback.
Join our program to move beyond repeating generic memorized information and unlock your creative potential as an inspiring astrologer who helps others feel empowered to make life-affirming choices, as you facilitate a healing experience of connection to the cosmos.
Our Commitment to Diversity
In addition to our Black and North American indigenous/First Nations Scholarship and financial need scholarships (email [email protected] for details), we have implemented training for our instructors on diversity issues and inclusion, not limited to race, LGBTQ, and trans awareness. We use a diverse set of charts for study (see sample below). We founded Fresh Voices in Astrology to provide a platform for a new and diverse generation of astrologers to develop their voice and practice their calling. 
This is a small sample of some the charts we refer to for teaching in the program.
HERE's WHAT STUDENTS ARE SAYING
"I've really enjoyed year one. I had already been studying for a few years on my own, and often would come to a point of confusion, unsure of where to look next for my questions to be answered. The program really is set up like building blocks, and through the lectures and Q&A sessions and with the option to email instructors, I have felt confident moving forward into the next course. I'm finally starting to be able to look at a birth chart and make sense of it in a technical and philosophical way. All of the teachers have various approaches and styles, and there is no central dogma to the program. Aside from the reading, that's been my favorite part – the program is very open ended while also providing structure where I've needed it. I'm really excited to continue my studies in year two.  "
"During the year one studies, from time to time, I felt so lucky that I was able to learn from the Astrology University with Tony and all the amazing instructors and our sweet classmates.
The experience was like opening doors to the western cultures, deep thoughts, high consciousness, and of course there were abundant astrological learning resources that Tony has bridged us to.
I have a Bachelor of Science, a Master of Arts, another Bachelor of Commerce, and I am a charted professional accountant in Canada. I will say that the learning experience of Astrology University is as formal and practical as my other educational experience. Astrology is the thing I have longed for life to take me to explore the invisible rules of the universe. Astrology University is amazing. It feels like the lifelong desire of learning eventually get on the right route towards the exact direction of my life purposes. "
"Tony, your lectures have been stellar. It's clear that you're rigorously thinking through the order in which we need to hear the information to facilitate our actually taking it in. Moreover, you're also resisting the temptation to make the meanings formulaic, and thus overly reductive. I think it's quite remarkable that after a mere three lessons, I'm starting to grok how to think astrologically."
– Susan Shannon
"I've been studying astrology for over two decades, and was optimistic about taking this intro class as an avenue into grounding my knowledge. I can't even begin to express the depth and breadth that Tony opened up in his presentations and his presence with the students. My knowledge base about the signs and houses was truly expanded. Tony is a gifted teacher, and it was quite obvious that his passion and priority are enhancing the knowledge of all participants, from all levels of learning. I am looking forward to continuing with my studies at AU."
– E.F., US
"I had been studying astrology for several months and had a sense that I was only skimming the surface. I had so many questions but no experts to ask. When I learned of the new online 4-year program that Astrology University was about to deliver, I was eager to enrol, excited to take advantage of the weekly Q&As. And I'm so happy I did! Many of my questions have no definite answer, but Tony has created a platform where rich discussions can take place and where our thinking is stretched in a safe and welcoming manner. During the first year, he exposed us to a diversity of authors and teachers who approach astrology in their unique ways. I feel that the multiplicity of ideas that are presented not only encourages us to develop our own voice but also plants seeds that may develop into new insights and contributions to the astrology field. I also appreciated how the well thought out homework assignments gradually increased in complexity as our confidence grew. They've been invaluable in helping us apply the theory we've been learning. Most importantly, I value the program's philosophy. It's clear that Tony's goal is to train us to become responsible astrologers, aware of the impact our words may have. I'm excited to start year 2!!" – A. Morris
"Our own marvelously complex nature depends on and is embedded in the universe." -RICHARD TARNAS