Intro to Cosmos and Psyche
In this course we'll explore one of the most important astrology texts of our times: Cosmos and Psyche. This book is a richly layered demonstration of planetary aspect theory at work. Drawing on years of research, Richard Tarnas reveals the connection between planetary cycles and archetypal experience on Earth.
This book is often considered difficult to approach, both in its volume, but also in its depth and thoroughness. Your instructors will help make this book more accessible to read and appreciate while uncovering its rich and inspiring message.
We won't have time to read the entire book in this four-week course, so we will focus on the Saturn-Pluto chapters to examine some of the resonant themes of our current times. Then Safron Rossi will guide us through the first three sections, in which we see the value of astrology as an antidote to destructive existential and mechanistic thinking in addition to learning how to see and engage with the living archetypal world.
Week 1: The Archetypal Telescope – Tony Howard
Week 2: In Search of a Deeper Order – Safron Rossi
Week 3: Myths, Muses and Cosmos – Safron Rossi
Week 4: Pluto-Saturn Cycles of Crisis and Contraction with Tony Howard
Required text: Cosmos and Psyche by Richard Tarnas
Dates: March 25 to April 19, 2020
Class times: Wednesdays at 5:30pm Pacific Time*
Class length: 90-min. to 2 hours
Q&A Sessions: Sundays at 9am or 4pm pacific time; 60 to 90 min.
$295 (non-certification) / $350 (certification**)
Instructors: Safron Rossi and Tony Howard
Course includes: four video classes, four live Q&A sessions, weekly reading assignments and homework. Video, audio and handouts are available to view and/or download. Certification students will have graded homework assignments and an exam.
Level: All levels except brand new beginners. 
*You do not have to attend live. All sessions are recorded and uploaded to your user account. Safron's sessions are pre-recorded. Tony's sessions are presented live.
**Certification track includes required homework assignment with testing.
This is course seven in our four-year training program. You do not have to be enrolled in the program to take this course. 
Safron Rossi
, Ph.D., is Associate Core Faculty at Pacifica Graduate Institute in the Jungian and Archetypal Studies MA/PhD program, teaching courses on mythology, archetypal symbolism, and research. She is editor of Joseph Campbell's
Goddesses: Mysteries of the Feminine Divine
 (2013), and co-editor with Keiron Le Grice of 
Jung on Astrology
 (2017).
Her research areas are Greek mythology, archetypal psychology, and astrological symbolism and practice. She is passionate about writing and publishes articles in Jungian, Archetypal, and astrological journals and lectures across the US and internationally in Europe, Brazil and Australia.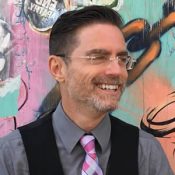 Tony is passionate about sharing an astrology that empowers people to consciously co-create life as an engaged participant. Tony's writing is featured in the Flare anthologies Astrology the New Generation and The Book of Music Horoscopes. Through his website TheAstrologyCoach.com he coaches both clients and astrology students to find inspiration, creative solutions and fresh insights using the cosmos as a guide.
"Dr. Rossi is a wonderful presenter, she has great knowledge of her subject, she presents in a passionate, persuasive, pondering way. I have personally been studying Jung for over thirty years, I was fascinated by the unique take on Alchemy, and Astrology. I have now watched my video 4 times every time finding new facets of her work."
"I enjoyed Dr. Rossi's presentation on astrology, alchemy and the psyche. This framework for looking at psychological processes for transformation for the individual, within a cosmic lens was powerful. The presentation of the material was fantastic and the visuals Dr. Rossi embedded in her presentation were phenomenal."
"Tony, your lectures have been stellar. It's clear that you're rigorously thinking through the order in which we need to hear the information to facilitate our actually taking it in. Moreover, you're also resisting the temptation to make the meanings formulaic, and thus overly reductive. I think it's quite remarkable that after a mere three lessons, I'm starting to grok how to think astrologically."