2020: Epic Cycles of change and renewal
Aligning Intention with Vision and Action
Lynn Bell
Saturn Pluto and the Mythic Imagination
Our vision of the future is now being colored by the somber tones of Saturn and Pluto.
Is our attention on what is dying? Or what is being born? Artistry and story can transform dread into creative possibility.
We will look at the entrenched structures that are falling away – in a different house for each of us. In all the decay, a seed of light is germinated by the mythic imagination.
Nick Dagan Best
Venus and Mars: 2020 Retrogrades in Gemini and Aries
Venus and Mars both have retrograde phases coming in 2020.
Transiting Venus will be retrograde in tropical Gemini between May 13 and June 25, a regular interval in the eight-year symmetrical pattern of its synodic cycle.
Transiting Mars will be retrograde in tropical Aries between September 9-10 and November 13-14 (both stations occur close to UT), an irregular interval in its asymmetrical synodic cycle. Mars retrogrades in tropical Aries are rare, in the last century they occurred only in 1909, 1941, and 1988.
This pair of retrogrades will be playing a central role in the astrology of 2020. In this presentation we are going to examine them both relative to their places in history, and in relation to their configurations with other transiting planets during this period.
Frank Clifford
The New Age: Jupiter and Saturn in Aquarius
The Jupiter–Saturn conjunction at 0° Aquarius in late 2020 ushers in a remarkable new chapter for us as a society. But how will it impact you personally and professionally? And what can you do in the 18 months ahead to prepare for it?
In this talk, Frank will offer ways for each of the zodiac signs to make the most of this stunning aspect.
Hadley Fitzgerald
Seeing the Capricorn Stellium Through the Eyes of the Heart
With the earthy Capricorn section of the cardinal cross so prominently in focus over the next 2+ years—along with Uranus in Taurus—life-changing events are likely to touch our personal and/or collective lives in both broad and profound ways. New limitations, boundaries, disciplines will present themselves amidst the transformations, and a growing hunger for structure and certainty could have us forget that so much activity in one corner of the cardinal cross explicitly and implicitly stirs activity in the other three—and we'd best not push the latter into shadow.
So, in our quest to participate as consciously as possible in what this archetypal field would suggest is an evolutionary necessity, we'll also need to keep our hearts open and transform our perspective on what it means to be courageous (Aries), caring (Cancer), and connected (Libra)—not just with one another, but with the Earth Herself. The generations that have been born in preparation for this time are now maturing into it and will need all the support and mentoring we can offer. Like Persephone, we're being abducted into a new identity, and ultimately we'll need fierce, caring connections to reunite us with what has seemed lost. The earth changes now being dramatically brought to our attention will demand that we explore what's contained in a word—and a place—we've too long taken for granted: Earth/heart/hear/ear/art/heart[h].
Our astrological perspective is uniquely suited to help us do that.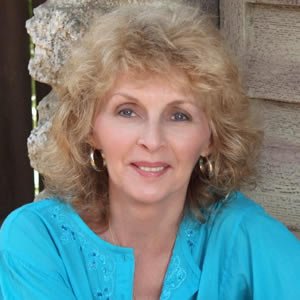 Steven Forrest
High Stakes, Wise Choices
With so much of the action in Capricorn and with Pluto in the mix, this is not going to be a typical Jupiter-Saturn conjunction. What it guarantees for each one of us next year is that there is a pot of gold on top of a very tall mountain. The trouble is, picking the right mountain isn't easy. That's because there are a dozen more mountains, all of them looking about the same. Each one – apart from the one with the gold – is topped with a sign that says, "Sorry, wrong mountain."
Only by bravely stepping into the court of Lord Pluto can we find the real treasure map and thus harness the formidable engines of Jupiter and Saturn in a way that truly serves our souls.
Join Steven for a long, hard look at how to get 2020 right at a personal level.
Demetra George
War in the Heavens: The Epic Battle between Saturn and His Sons Jupiter and Pluto
A perspective on the tumultuous planetary interactions of 2020 as seen through the lens of ancient myth. Saturn (Cronus) devours his children out of fear that they will supersede him as supreme god. His sons Jupiter (Zeus) and Pluto (Hades) join forces to wage the Titanomachy, an epic ten-year battle against the autocracy of their father. They defeat the old Titan gods and institute a new Olympian reign as rulers of the universe.
Demetra will retell the myth against the backdrop of the triple conjunctions during 2020, teasing out the timeless archetypal meaning embedded in the current events of our time.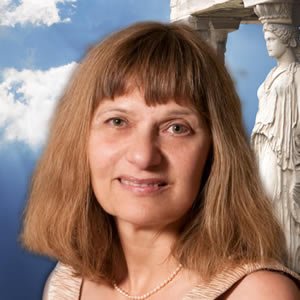 Laurence Hillman
Pluto, Saturn and the Rising of the Feminine – An Archetypal Approach
The feminine is rising at this remarkable time in history. We explore what that means for each of us, and for all of us. Taking an archetypal perspective, we first look through the widest lenses — the age of Aquarius — and then narrow our view to Pluto and Saturn and to their alignment. Taking an archetypal perspective, how do we best engage with the zeitgeist?
Mark Jones
The Collective Significance of the South Nodes of Pluto and Saturn in 2020
This talk will introduce the nature of the planetary nodes at this crucial juncture in Earth's history. We will discuss how all planets have nodes, not just the Moon, and how the 2020 alignment of transiting Saturn and Pluto have an added level of complexity due to their conjunction to their descending (south) nodes: something that hasn't happened for 500 years.
Through examining historical and individual charts we will reveal an extra dimension of collective significance and then explore their involvement as the crucial hidden factor in the Saturn-Pluto (and Jupiter) conjunction of 2020, at the start of a new synodic cycle.
Grace Morris
2020 Stock Market, Real Estate and Business Cycles
Learn how to use astrological cycles that have worked for over a hundred years in real estate, business and the economy; use these cycles to your financial advantage.
The Real Estate Values cycle first tracked by Alice Reichard goes back to the 1860s and has continued to indicate the direction of the housing market. The Louise McWhirter cycles have accurately predicted the state of the economy and stock market direction for over eighty years.
Grace shares her insights about these useful cycles for 2020.
Jessica Murray
Chaos into Clarity: The Aquarius Threshold of the Jupiter-Saturn Conjunction
In this talk we will look at the traditional meanings of these two gas giants, and the two world-altering cycles being launched by their conjunction: the Great Conjunction (19-year cycle) and the Great Air Mutation (180 years). Jessica will discuss the historical context and global significance of the conjunction, as well as where it fits into the other important cycles happening in 2020. We will consider the role of the individual — and astrology — in times of chaos and transition.
Melanie Reinhart
Chariklo and the Saturn-Pluto Conjunction
Introducing Chariklo, wife of Chiron. On 15th February 1997, a new 'Centaur' was discovered, emerging to complete an astoundingly perfect six-pointed star pattern in the heavens, involving eight planets plus the Nodal Axis! Who is this silent being, who arrives so gracefully?
During 2019, Chariklo conjoins three times with Pluto in Capricorn, moving on to make a triple conjunction with Saturn and Pluto in early 2020, and remains within orb throughout the year. What does she speak of? How might we listen?
Kelly Surtees
Saturn and Jupiter: Collective shift from Earth to Air
We'll take a deep dive into the qualities of the air element, exploring its special features. Learn what we're collectively moving away from, and what we're ready to move towards. We'll discuss how life and society are ready to transform to make way for the hot and wet qualities of air. Understanding the Jupiter conjunct Saturn aspect will help place the Saturn/Pluto pattern into a larger context, and you'll see how that aspect is part of the preparation for the new air era.
To better understand what lies ahead, we'll take a brief look at past Air eras to discover what industries and topics will be highlighted. In addition, you'll discover the special ways in which your life may change in the years to come, via the houses.
Only $125 for all 12 recordings plus the bonuses!
Take advantage of this special offer to get lifetime access to ALL 12 summit presentations
PLUS the 4 bonuses (that's less than $8 per talk)! 
"If Jupiter and Saturn meet, the collective begins asking questions…and some cherished world-view dies while a new potential emerges." -LIZ GREENE